I love Waze for many reasons, three of which are performance optimization, ease of use, and the ability to listen to music and podcasts. With Waze, you can find directions to any place, including destinations you've never been to before.
But, does Waze work with Apple Watch?
Sadly, Waze does NOT work with Apple Watch, and there's no workaround to get the app to work on watchOS ecosystem. Apple isn't fond of third-party apps that pose directly lethal competition to its wearable platform. And I believe this explains why you can use Waze on iPhone but not on Apple Watch.
Despite the limitation, there are alternative navigation apps for Apple Watch, and they're just as good as Waze.  
Good examples are Apple Maps and Google Maps. 
What is Waze Navigation App Exactly?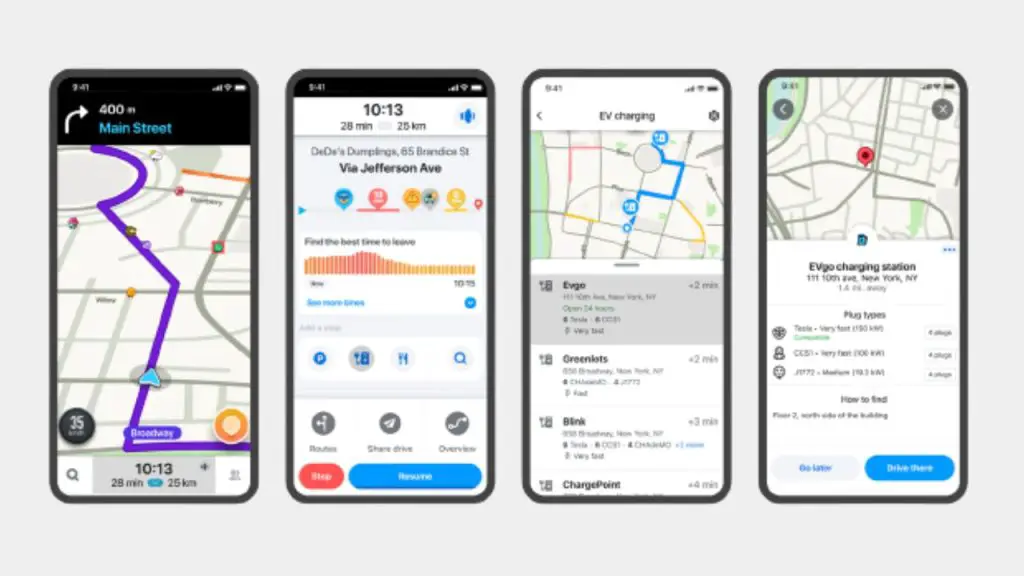 Formerly known as FreeMap Israel, Waze has built a strong name for itself for being one of the best navigation apps with a massive audience.
At least 150 million people use Waze every month. And the app is quite popular among cyclists, drivers, and riders, particularly because it offers a seamless, high-level user experience. 
Two things about Waze navigation truly stand out.
First, you can use it to control audio on music streaming services such as Deezer, YouTube Music, and Spotify.
Second, you can connect with a fully active community drivers, cyclists, and riders from which you can get real-time traffic conditions and accident reports. 
Waze has its drawbacks, too.
The app only gives you directions to a destination starting from your current location. In other words, it's hard to come up with directions from point B to C if your current location is point A.
Waze doesn't offer offline maps to its audience. The app doesn't even have satellite, terrain, or three-dimensional imagery.
Does Waze Work With Apple Watch?
Let me reiterate that the Waze navigation app isn't available for Apple Watch.
While the app is available to iOS, which means you can use it on iPhone, there's no version for an Apple Watch at this time. And I haven't come across any trick to get this navigation to work on the watchOS ecosystem.
If my guess is right, Waze is either working on the watchOS version of the app or they don't have the interest or the intention to develop one.
What are the Best Waze Alternatives for Apple Watch?
The App Store has many great Waze alternative apps that you can use to turn your Apple Watch into a powerful navigation system.
Here are some options:
1. Google Maps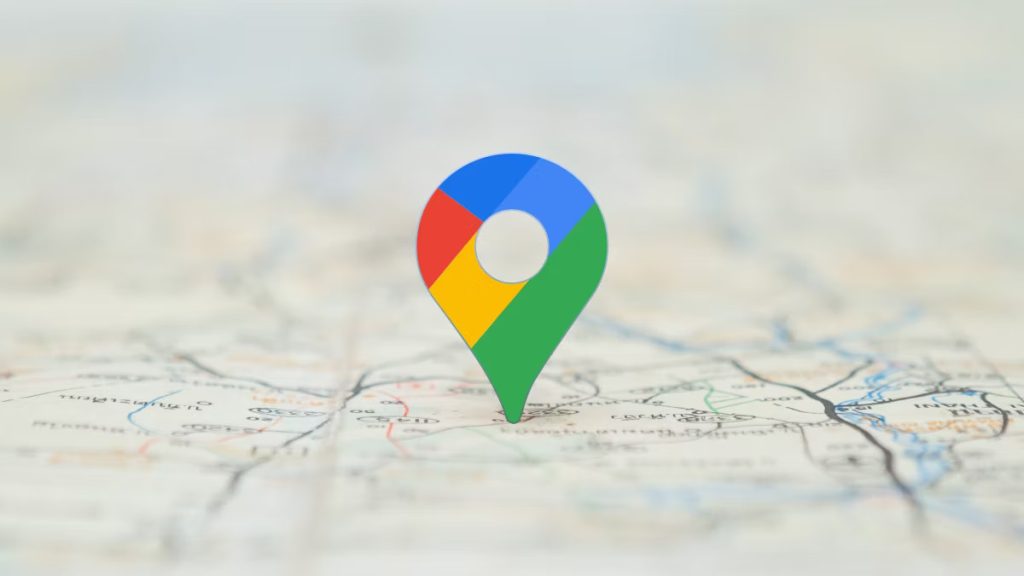 As far as I know, and based on my experience, Google Maps is the best alternative to the Waze navigation app. And it's available for free download and use on the iOS and watchOS ecosystem.
With robust maps, Street View options, buildings layouts, and detailed directions based on real-time data, Google Maps give you everything you need to estimate distance, map your routes, and drive to your destination.
If you're like most people, you'll likely use Google Maps to find direction from your current location to a unique destination. And the app's user interface is so simple and easy to navigate that it makes finding what you want easy. 
Interesting, Google Maps offers visual and audio instructions on how to get to your destination as you drive, bike, or walk. There's even the option to download maps for offline use. 
2. Apple Maps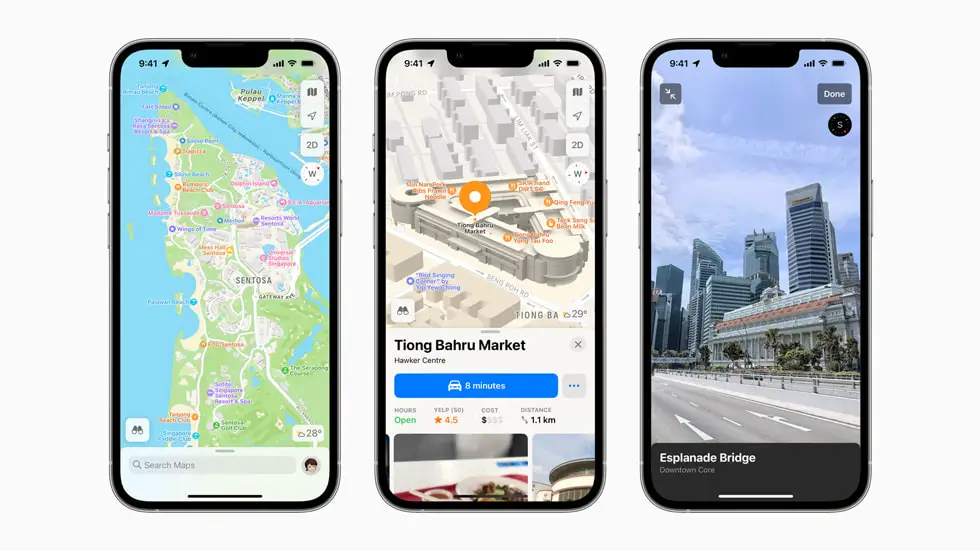 Apple Maps give you access to satellite imagery, annotations and overlays, information for map coordinates, air quality reports, three-dimensional Flyover mod, and even temperature readings.
With improved maps and satellite imagery, Look Around, cycling navigation, and city-based guides, Apple Maps is on the race to catch up m with, and maybe surpass, Google Maps.
Apple Maps does more than just giving you location for a specific address. You also get distance estimate from where you're, direction, multiple route options, color-coded traffic, and even recommended destinations.
Because Apple focuses on your privacy, Apple Maps is a good tool to use on your iPhone and Apple Watch if you need a navigation app that guarantees to keep your information secure.
Sadly, Apple Maps fall short in one key area.
It doesn't let you save maps for offline use. So you need to have Wi-Fi active on your Apple Watch if you intend to this technology.
Frequently Asked Questions
1. Is Waze Better than Apple Maps
Both apps are great, and it's challenging to tell which one is better than the other is – unless you've tested them for months.
Apple Maps has the most installations than Waze. With 200 million users worldwide, which is about 60 million more than Waze user base, the Apple Maps clearly more popular.
Both navigation apps have their set of unique features, they're easy to use, and they're free to install. With these apps, you can navigate through different streets while driving, cycling, or riding.
The problem is:
Waze is not available for Apple Watch. As such, Apple Maps is the ideal alternative to consider if you'd like to turn your Apple Watch into a navigation tool.
2 How Do I Get My Apple Watch to Vibrate for Directions?
It's easy to get your Apple Watch to vibrate for direction.
Press the Digital Crown to open the app screen.
Choose Settings.
Under Settings, tap Sounds and Haptics.
Then, enable Haptic Alerts.
Note that your Apple Watch will vibrate twice if you enable vibration notification. The first vibration happens as you near your destination and the second one when you get to your destination.
Final Thoughts
There are many navigation apps on App Store. But Google Maps and Apple Maps are no doubt the best alternatives to Waze.
Google and Apple Maps work seamlessly on watchOS 9. And you can expect nothing short of the best user experience watchOS 10 upgrade.
Given both apps give you a huge array of navigation features, I can guarantee that no other app comes close to earning a top rating badge in this category.
And the best part is:
They're extremely easy to use.