The Apple Watch stands out as a powerful and versatile wearable technology. For example, it allows you to send and receive text, answer calls, stream music online, and converse with Siri assistant. But can you get Gmail on Apple Watch?  
Sadly, you can't get Gmail on Apple Watch because Google hasn't designed an app for the device. However, you can still read your emails using the Safari browser, the iOS mail app, or third-party apps that allow you to connect your Gmail account.
In this guide, I show you exactly how to get Gmail on your Apple Watch in three different ways.
While the user experience may not be as intuitive as it would be within the app, being able to access you Gmail is better than not accessing it at all.  
Is There a Gmail App Built for Apple Watch?
Here's the thing:
There's no Gmail app for your Apple Watch. And honestly, I don't think Google has the plan to build one for the wearable in the first place.
But even with the lack of a native app, you can still receive email notifications from Gmail as long as you have the app installed on your iPhone and email notifications enabled on your Apple Watch.
How to Get Gmail on Apple Watch
The most reasonable means to get Gmail on Apple Watch is to use the Safari Brower, the iOS mail app, or a third-party app that supports access to Google accounts.
Here's more information about ach option:
1. Use the Safari Browser on Your Apple Watch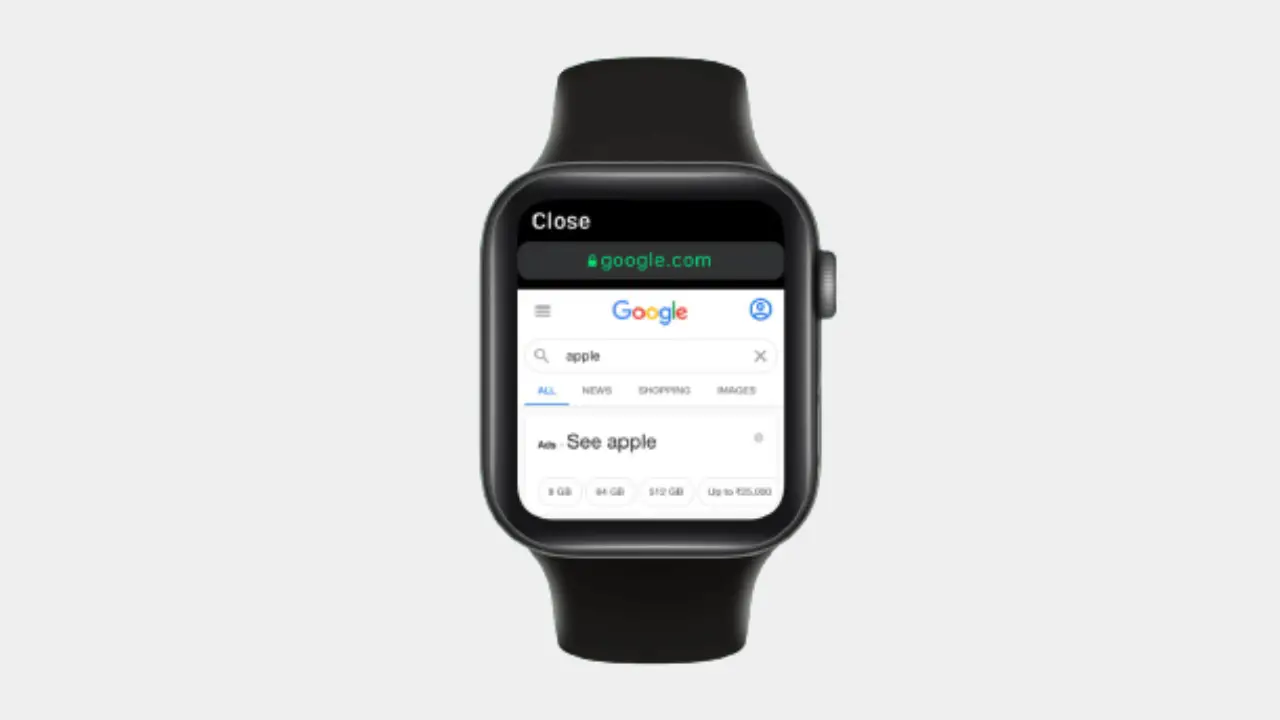 I find using the Safari browser to be the easiest way to access my Gmail account to read emails on my Apple Watch Series 6.
Consider using the same technology for a stress-free access.
You just have to type in Gmail.com in the Safari browser, login with your email and password, and start reading and responding to messages.
Connect you're Apple Watch to the internet, either via a cellular plan or nearby Wi-Fi network.
Press and hold down the Digital Crown to launch Siri.
Say "Hey Siri, Google Search".
Siri will ask, "What do you want to search for?"
Respond by saying "Gmail", and Siri will open Gmail.com on the Safari Browser.
Log into your Gmail account and access your emails.
Unfortunately, not everyone may find using Siri as easy.
If you fall in the bracket of those to whom AI assistants just don't pick for you, you can send yourself a Gmail link to your phone as an SMS and open it from your Apple Watch.
The SMS link will take you straight to Gmail, where you can access your account by logging in with your email and password. 
2. Use the iOS Mail App to Access Gmail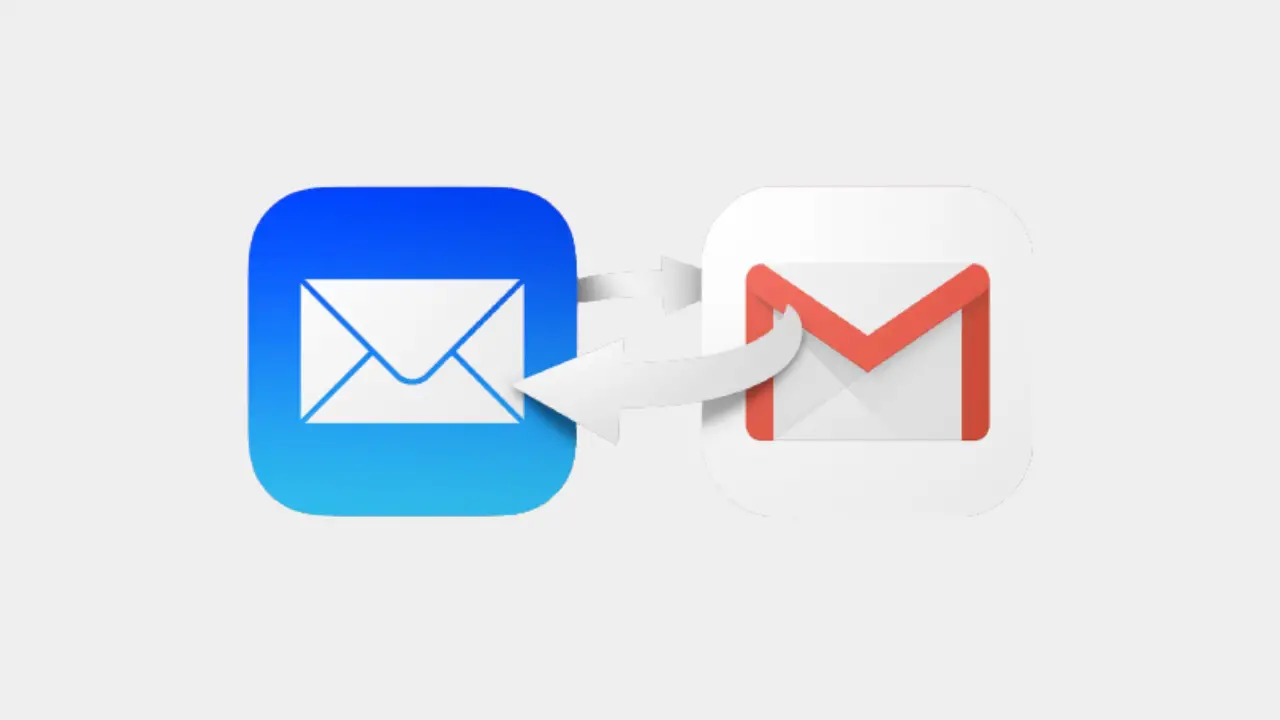 The iOS Mail app is available to your iPhone by default. And it has the ability to access your Gmail account.
And the setup is straightforward. All you have to do is to link the iOS Mail app on your iPhone to the Apple Watch.
To do this:
Open setting on your Apple Watch.
Go to Accounts.
Tap Add Accounts and select Google.
Enter your Gmail login details. 
Confirm the information that your Apple Watch shares with the paired iPhone.
Next, open the Apple Watch app on your iPhone.
Tap Apps
Scroll through to find the iOS Mail app.
Tap it to access your email.
3. Use Zoho to Setup Gmail on Apple Watch
Canary Mail, Spark, and Zoho are perfect examples of third-party apps that allow you to access your Gmail account on your Apple Watch.
I do recommend using Zoho because I've used it before myself.
And I particularly love how easy it is to integrate apps on the platform, not to mention it gives you easy access to your Gmail account.
Start by downloading the Zoho app on your iPhone.
Launch the Apple Watch app on your smartphone and go to "My Watch" tab.
Find Zoho app and tap it.
Enable the"Show on Apple Watch" option.
Go to your Apple Watch and select the Zoho app.
Use the app to log into your Gmail account to read your emails.
I don't have any experience with Spark and Canary Mail, but I'm sure they're just as intuitive and easy to use.
How to Get Gmail Notifications on Apple Watch
To get Gmail notifications on your Apple Watch:
Open the Gmail app on your iPhone
Sign in to your Google account if you haven't done so already.
Go to Settings on your iPhone.
Find and tap Gmail, and then selection Notifications.
Choose Allow Notifications.
Go back to the Home Screen on your iPhone and launch the Apple Watch app.
From the My Watch Menu, tap Notifications to access a list of all the apps installed on your iPhone.
Look for Gmail and toggle the option to turn on alerts.
Andthat's it.
You can now get email notifications on your Apple Watch whenever you have a new email sent to you.
Frequently Asked Questions
1. Why Won't My Apple Watch Work With the Gmail App?
There's no point wondering why your Apple Watch won't work with Gmail app because such an app doesn't even exist.
In fact, Google hasn't even introduced the native Gmail app to its wearOS for the likes of Google Pixel and Samsung Galaxy Watches.
The expectation is that if they're ever going to develop a dedicated app for the Apple Watch, it will probably be long in the waiting.
Until there's an official news announcement about Gmail finally coming to Apple Watch, use the three access methods I've shared with you in this guide.
2. Why am I Not Getting Email Notifications on My Apple Watch?
You're no getting Gmail notifications on your Apple Watch because you have the option disabled.
Ensure you turn on notifications for the app on your iPhone.
It's also possible that the "Show on Apple Watch" option is inactive. Check the option, and turn it back on if it's off.
Related Reading
Closing Thoughts 
Apple Watch is one of the most advanced smartwatches on the market right now. It has an almost perfect user interface and a ton of advanced feature.
The ability to read your emails from the watch gives you the convenience to check for alerts without reaching out for your phone.
And although Google hasn't built an email app specifically for Apple Watch, you can still customize the wearable to get email alerts whenever there's something new.