I've tested nearly 120 Fitbit apps on Versa 3 and Sense 2 in the last five months.
I found some apps to be straight out unresponsive and downright boring. And some stood out to me as the best apps ever made for the Fitbit ecosystem.
Here's the deal:
The Fitbit Gallery has 1,125 apps across different categories.
While that means developers spoil you for choice, I can guarantee you don't need that many apps to get the most out of your Fitbit device. You can narrow down your selection only to the most important apps.
In the next section, I share some of the best Fitbit apps that you can download and start using right away.
How to Add Apps to Fitbit
You can install up to 39 apps on your Fitbit smartwatch at a time.
Turn on Bluetooth and enable Wi-Fi on your iOS or Android phone.
Bring your Fitbit close to your smartphone so that they're in range.
Open the Fitbit app and tap the Today tab.
Tap your profile picture or profile icon and choose your device.
Next, select Gallery and then the Apps tab.
Browse the apps list (or browse the apps you want).
Tap the app to install.
That's all there is to it.
12 Best Fitbit Apps to Download Right Now
From music and shopping to fitness and everything in between, the following are some of the best Fitbit apps that you can download and start using right now:
1. Spotify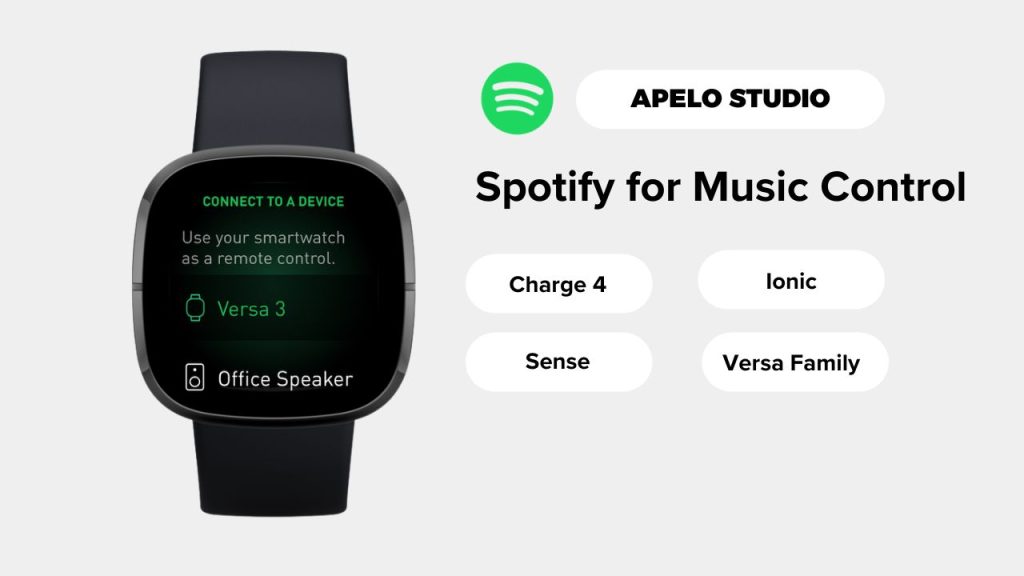 Spotify is all about the music you love and the podcasts that uplift your moods and soul.
Install the app on your Fitbit and smartphone, login to your account, and listen to music by any of your favorite artist.
Quite a lot has changed at Fitbit.
And perhaps the most dis heartening update is that Fitbit no longer plays music like it used to. Apps such as Deezer and Pandora are no longer in the Fitbit Gallery. But at least they haven't wiped Spotify out – yet.
However, you do need a premium subscription to use Spotify on your Fitbit device.
Also, note that Spotify is available for Fitbit Charge 4, Sense, Ionic, and the Versa series.
2. SpO2 Tracker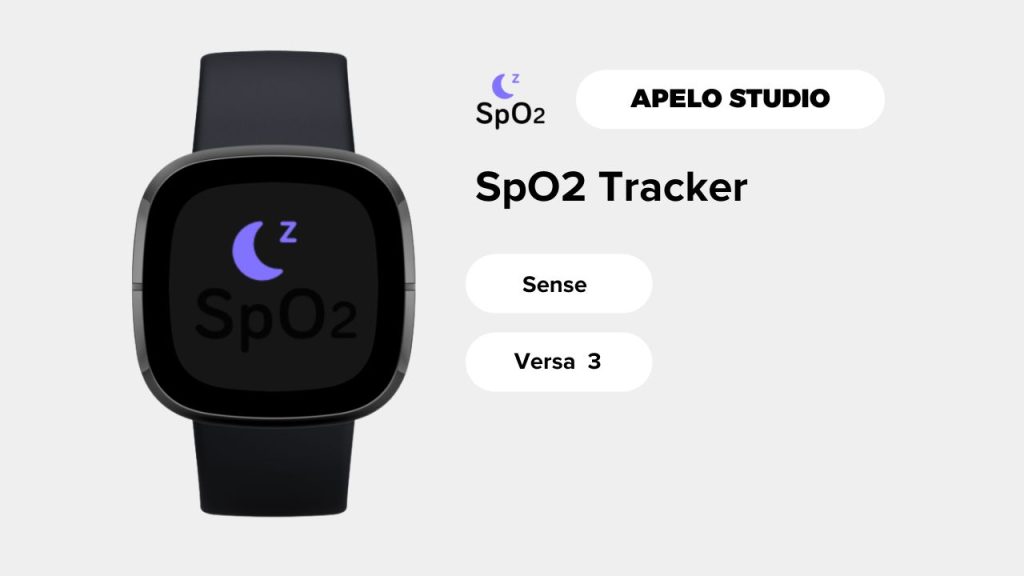 Apart from a watch face built to help you track your blood oxygen level, there is also the SpO2 Tracker app that fully focuses on giving you the same data in real time.
Once you have this app installed, you won't have to select the SpO2 watch face to monitor and synchronize SpO2 data every time. The app does the heavy lifting for you.
You won't see the SpO2 tracker on your Fitbit device. The app runs in the background, and it syncs the data to your account, in the Health Metrics tab.
Note that this app is available only to Fitbit Versa 3 and Sense.
3. Starbucks Card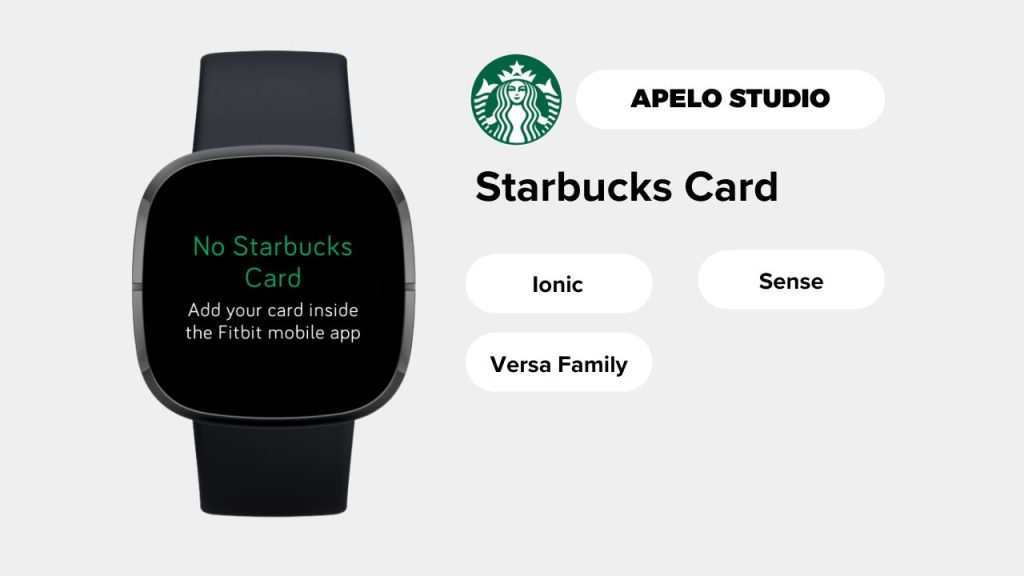 Available to Fitbit Ionic, Sense, and Versa series, the Starbucks Card app lets you buy items from shops or stores that accept Starbuck Card payments.
I find this app somewhat convenient as it lets you leave your wallet at home and make payments for products you like right from your wrist.
Starbucks is an app to download and use if you jog every morning and can't make it home early enough to make yourself a cup of coffee.
4. Switchr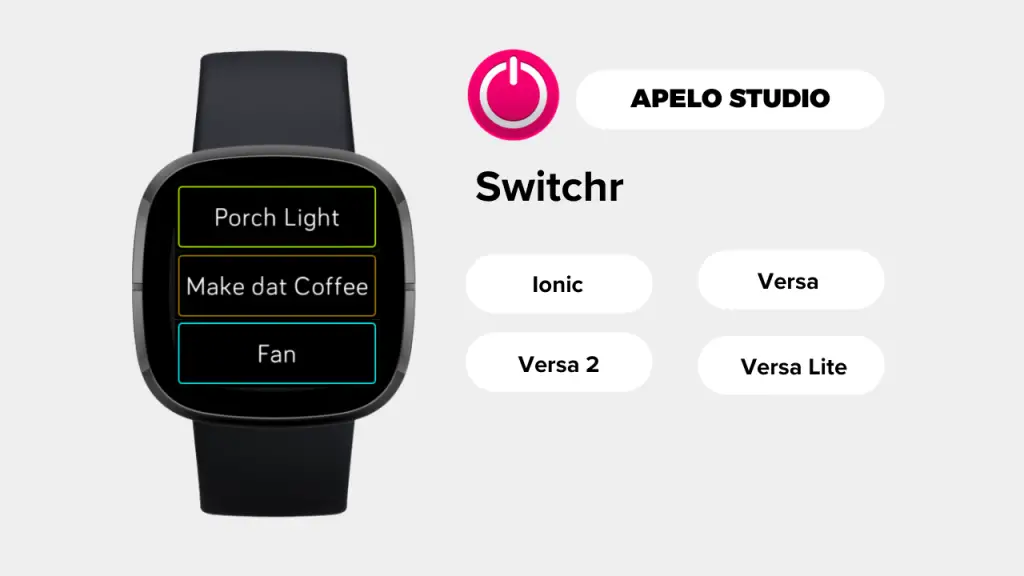 Imagine being able to control smart home devices right from your wrist.
In a way, it feels like doing magic, or doesn't it? But then again, technology has evolved so much that app developers can't stop at nothing to turn imagination into reality.
Switchr is an incredible example of the best smartwatch apps that give you control of your smart home gadgets, and it's available to Fitbit Ionic, Versa, Versa 2, and Ionic.
With Switchr, you can control smart lighting system in your living room and bedroom, open your garage, start your coffee machine, adjust your thermostat, and even control a robot vacuum cleaner.
5. TRX Training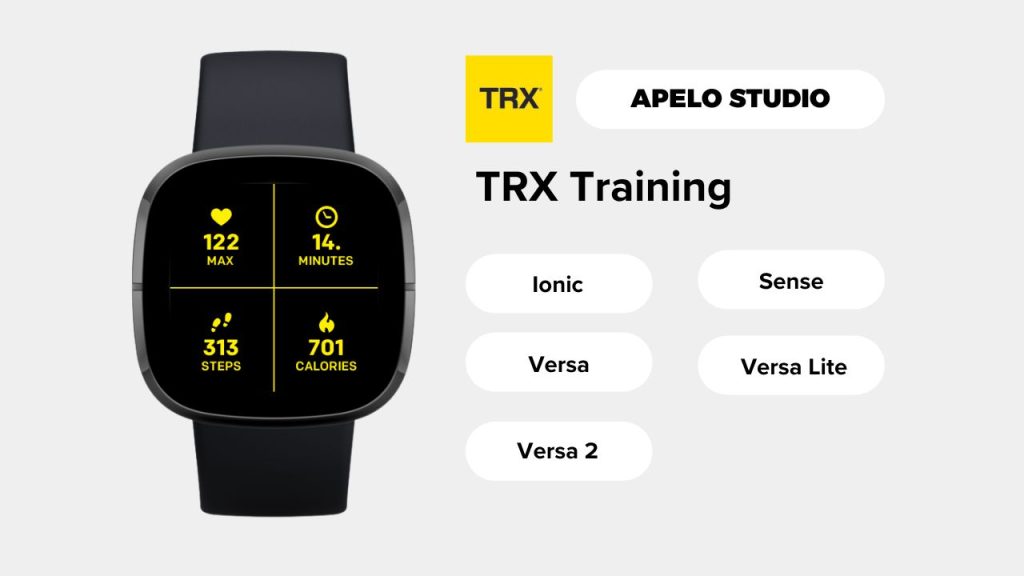 Available to Fitbit Ionic, Sense, Versa, Versa 2, and Versa Lite, TXR Training app is a good pick for you if you want to start working out to become healthy and fit.
TRX Training is inarguably the most basic fitness app for Fitbit. But it can help you to level up and transition to moderate to high intensity workouts with time.
It has four workouts, and each exercise has a preview with a clear walkthrough on how to get the most out of it. Also, you get access to workout videos and models anywhere and anytime.
6. Flipboard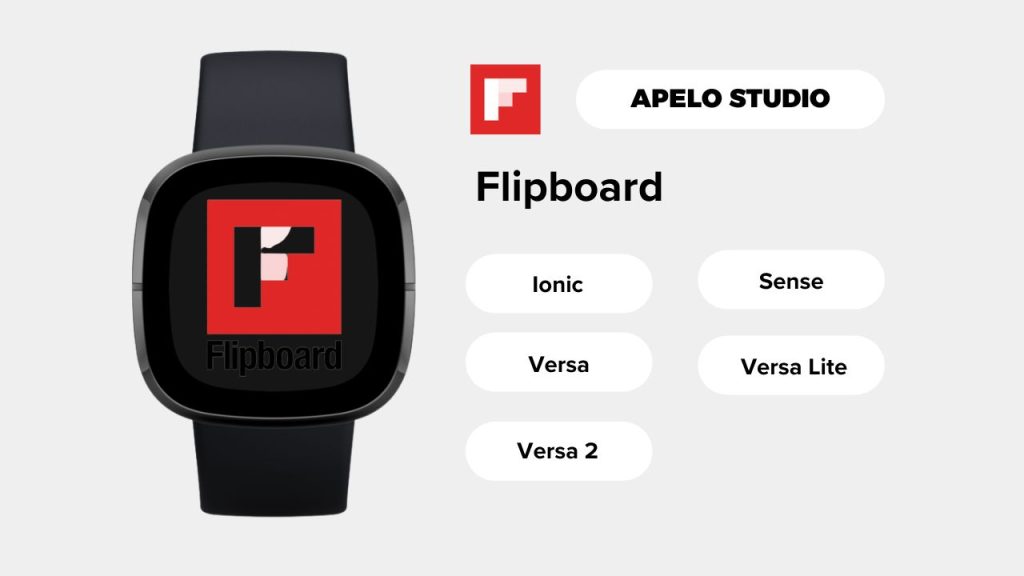 Flipboard gives you access to stories, articles, blog posts, and videos from thousands of creators around the world. You can even customize your feed so that you get content that matches your interest. 
For example, if you're interested in health and fitness, choose it as one of your most preferred category, and Flipboard will find you stories, blogs, and articles linked to the category.
If you customize your Flipboard profile well, the app will deliver the most interesting headlines from across the world to you via your wrist.
7. To Do List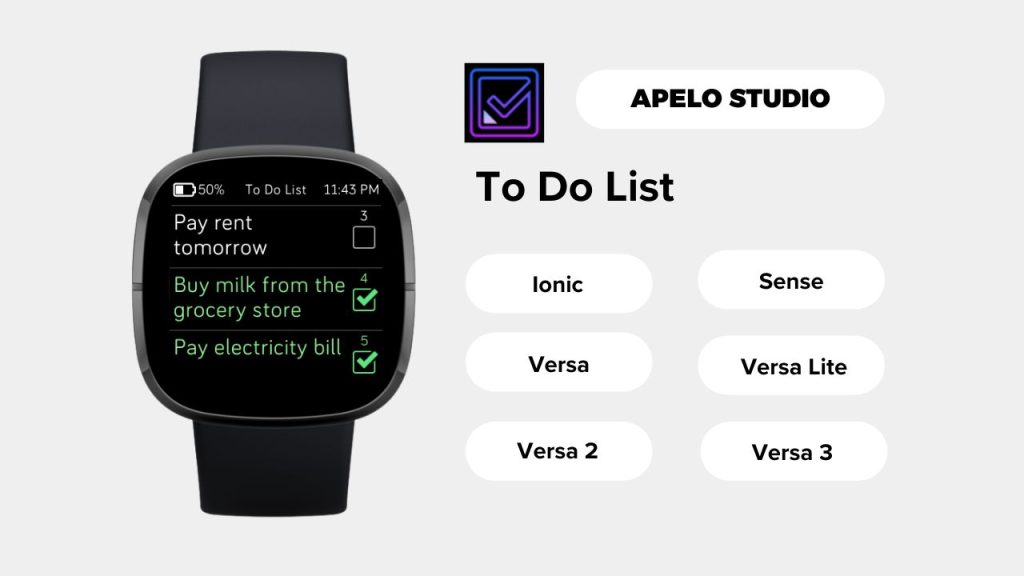 Do you forget things easily and need a fix? Or maybe you just want to organize your work and your life without carrying a pen and a notebook around? Get the To Do List app.
To Do List app for Fitbit Ionic, Sense, and Versa family lets you add up to 50 entries, which is great if you want to create a long list of things to do this week.
And when you complete an activity, tap the little box besides each task to mark it as done.
8. Home Connect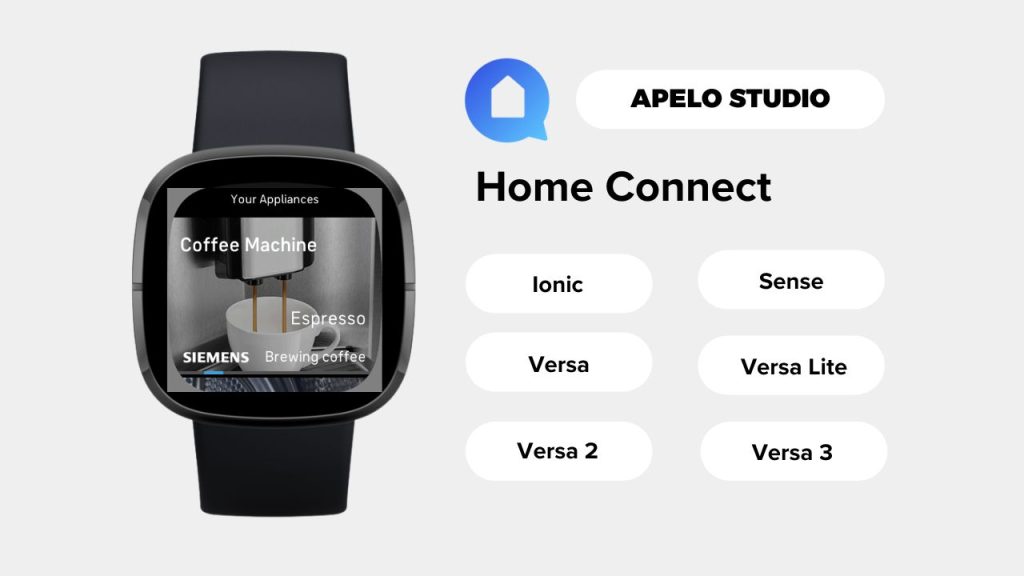 Developed for Fitbit Ionic, Sense, and Versa Series, the Home Connect app lets you control your home appliances even when you're far away from home.
Home Connect works well with appliances by a number of popular brands, including Neff, Bosch, and Siemens.
9. Uber by Fitbit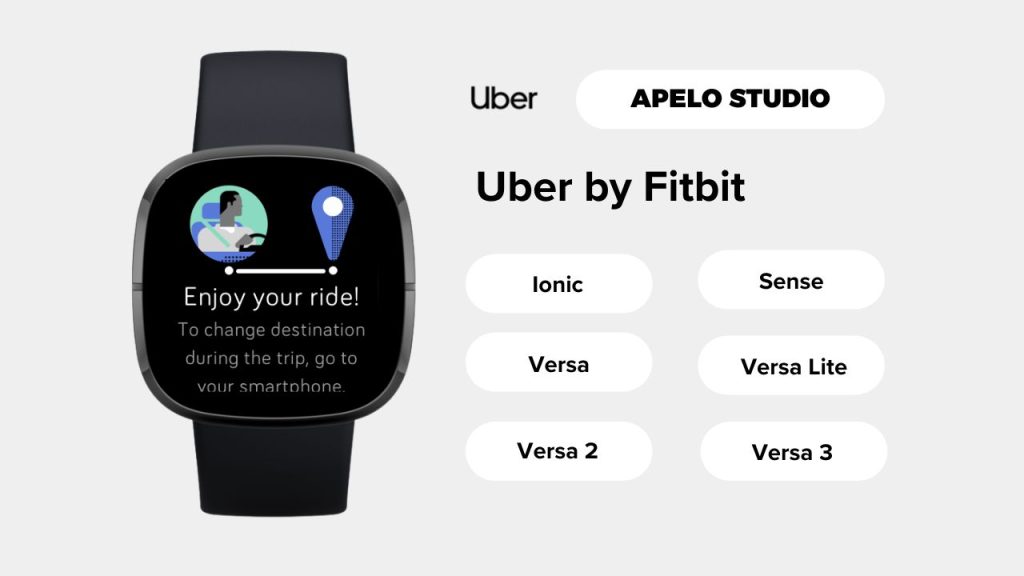 Don't worry if you missed the bus. Uber by Fitbit can get you a ride to take you back home or to wherever you want to go.
With Uber by Fitbit, you can do more than just call a cab driver. As with the smartphone app, you can get estimated arrival time, price, and driver details.
You can even rate a driver after you reach your destination.
10. Water Logged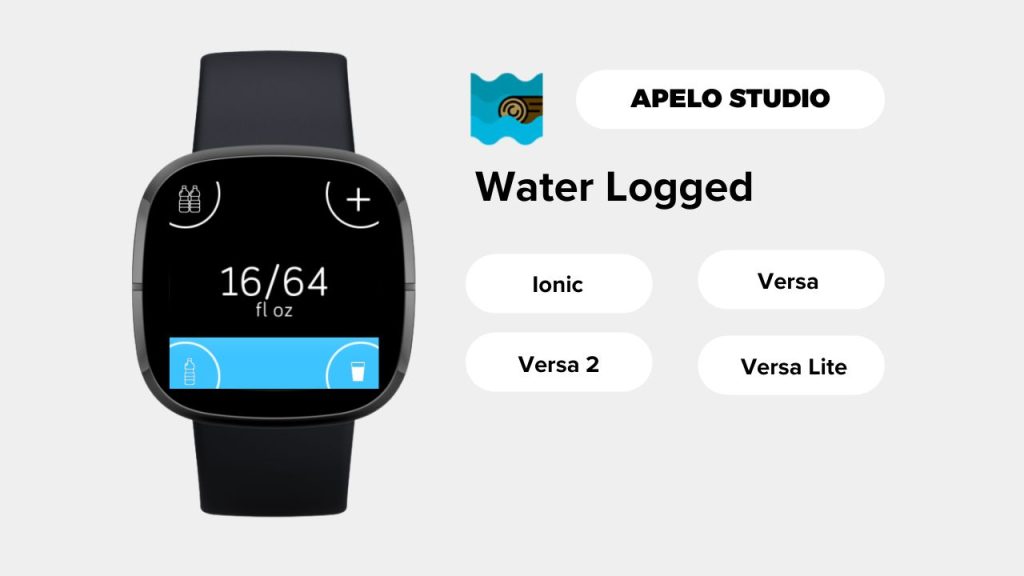 Doctors, nutritionists, and personal trainers always encourage people to stay hydrated. So you have to drink enough water every day, even if you don't do high intensity workouts.
If you have Fitbit Ionic, Versa, Versa 2, or Versa Lite, you can install the Water Logged app and use it to monitor how much water you drink every day.
11. C25K Trainer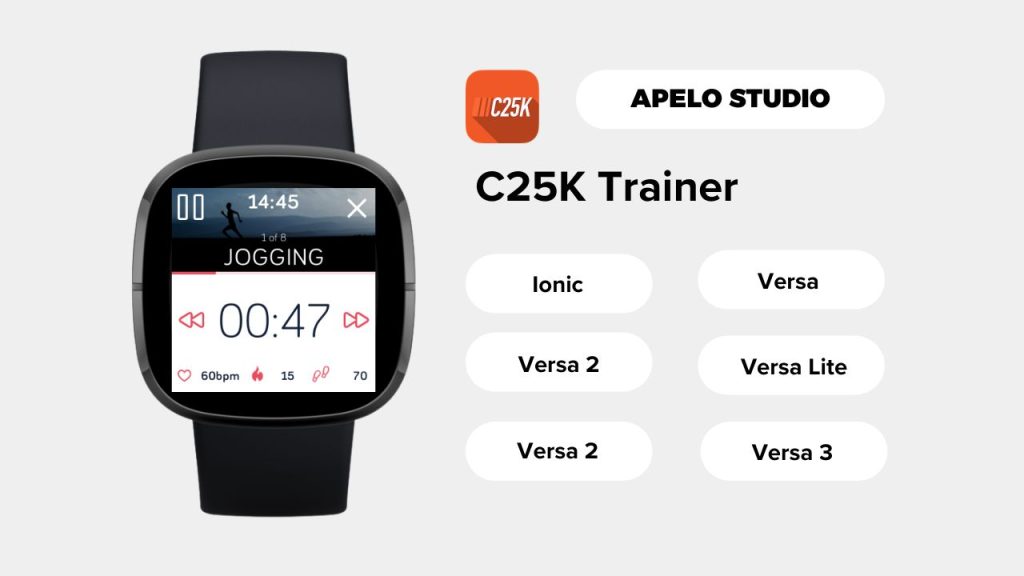 C25K Trainer came to the Fitbit Gallery with one promise: to help you develop a passion for running, even if you've never taken it seriously before.
Developed for Fitbit Ionic, Sense, and Versa series, the C25K Trainer app can be such a huge game changer for you if you've finally made the decision to workout and get fit.
Install and start using it right away.
Stay consistent with the plan's structure and transform yourself from a beginner to someone who burns with the passion to move forward. Use the app to build strength, boost stamina, and become the fit you.
Frequently Asked Questions
1. Can You Use Pandora on Fitbit?
Unfortunately, Fitbit no longer supports Deezer or Pandora. As of March 31, 2023, Fitbit smartwatches and fitness trackers only support music playback controls.
My guide on smartwatches that store and play music has some good recommendations if you're looking for a wearable that gives you full control of your music – even without ever having to reach out to your phone.
Final Thoughts
You can download apps to Fitbit, but first check if a certain app is available for your smartwatch to determine if you can use it.
Although there are 1,125 apps in the Fitbit Gallery, at least at the time of this writing, Fitbit allows you to download only 39 apps at a time.
It's up to you to decide which apps you want to use, but I strongly suggest that you download the apps that are interesting enough to use from time to time – if not on a daily basis.