In this guide, I show you exactly how to clean a Fitbit, step-by-step. To be precise, I'm giving you the exact same steps that I follow to polish my Versa 2 every two days.
Whether you wear a Fitbit smartwatch every day or you have own a model that you only use occasionally, regular cleaning can keep the wearable in the best condition for the longest time. 
Key Takeaways
You should clean your Fitbit regularly to remove dirt, sweat, and clogs.
Develop the habit to clean the watch, its bands, and charging ports so that they all last longer.
Cleaning using items such as cotton swab and rubbing alcohol ensures that Fitbit doesn't irritate your skin and that the charging port doesn't get dirty and rust.
How to Clean the Fitbit Watch or Tracker in 3 Easy Steps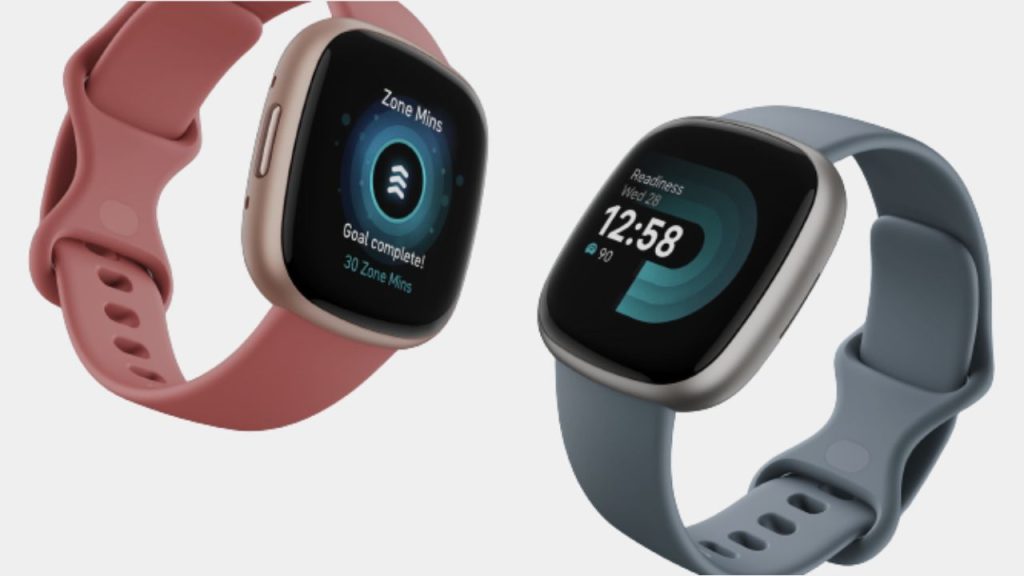 Whether you have a Fitbit fitness tracker or a smartwatch, the cleaning process is the same. And that's so regardless of the model.
Here are the steps to follow:
1. Take the Bands off the Watch or Tracker
Be careful with how you remove the bands from your Fitbit because they fit differently depending on the model that you have.
If you have Fitbit Flex 2, you must firs take out the clasps to remove the band. For Fitbit Blaze, you need to push the bands from behind to remove them.
Fortunately, we have a guide on how to change Fitbit bands for different models. So check that out if you don't already know how to do this.
Also, Fitbit includes a user Guide Manual on each of its Smartwatches and activity trackers. So you should check that out first before attempting to detach the bands. 
2.  Clean the Device with Rubbing Alcohol
Dampen a soft piece of cloth or cotton swab in rubbing alcohol and use it to clean the display, the casing, and the back.
I understand that Fitbits have 5 ATM rating, but I do not recommend cleaning yours with water every twice a day. That's because the water-resistance will drop significantly with time, making it to use the device in moist conditions in the days when you have to.
Always use rubbing alcohol instead, especially if you intend to clean your device more than twice a week.
Also, ensure you avoid abrasive elements during the cleaning process, as they may end up leaving annoying scratches on the Fitbit's screen.
You can take the cleaning process a step further by using a soft-bristled brush to clean the areas that the soft piece of cloth or cotton swab can't reach otherwise.
And if there's messy slime underneath the display, you can clean that up with the help of a non-corrosive cleaning agent such as Cetaphil.
How to Clean Your Fitbit Bands Fast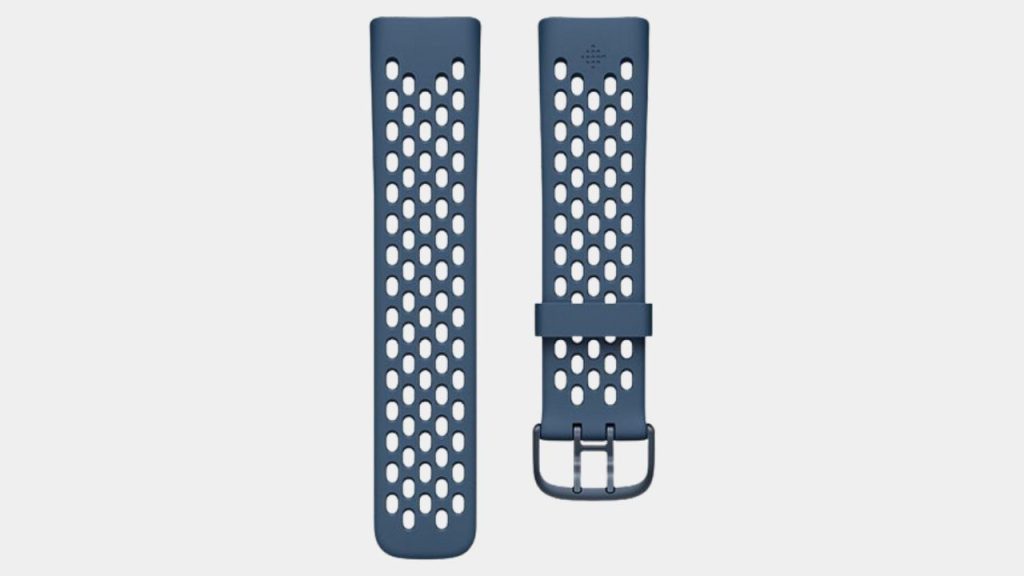 How you clean the Fitbit bands depends on the materials used to design the straps. So play close to the following section.
1. Cleaning Bands Made of Elastomer and Silicone
This type of band is made of latex-free material, and it's strong and durable.
While elastomer and silicone bands appeal to people who do super intensive workouts, they can easily pick up dust and dirt from excessive sweat during the exercises.
If left uncleaned for a couple of days, the mixture of sweat, dirt, and dust decomposes and gives off an awful odor.
So clean the bands after intense workouts to keep them clean and to keep your wrist from having sweat build up and hurting.
To do this:
Detach the bands from the activity tracker or smartwatch.
Use a soft cotton cloth dipped in rubbing alcohol. Alternatively, you can rinse the bands under clean running water.
If the bands have traces of stains, use a soft brush to scrub the affected area and clean with running water or a cleaning product like Cetaphil. 
Avoid normal soap and chemical cleaning detergents because they have particles that stick on the bands even after rising.
These particles can stick on your skin and likely cause irritation that lead to skin rashes if you wear the Fitbit all the time.
Always make sure the bands are dry before reconnecting them to the watch.
2. Cleaning Bands Made of Metal
To clean Fitbit bands made of metal:
Dampen a cloth in water.
Squeeze excess water out thoroughly.
Wipe the band.
Air-dry the bands, making sure you avoid direct sunlight.
Even though metal straps are the best for daily wear, they are neither water-resistant nor waterproof.
Such bands should not come into direct contact with water, sweat, detergents, hand soap, and skin creams. If you mistakenly expose the bands to any of these substances, they will start and most likely rust.
3. Cleaning Bands Made of Leather
To clean Fitbit bands made of leather:
Take the watch off your wrist and wipe the bands using a soft dry cloth.
If too exposed to sweat and dirt, simply detach the bands from the watch, soak a soft cloth in water, and use the cloth to wipe.
Allow the leather bands to dry.
Reattach the bands back to Fitbit and then wear the watch to a snug.
If you have a Fitbit with leather bands, I hope you aren't using it for high-intense workouts.
Why?
It's because the leather straps will absorb sweat and attract dust. And after a while, the straps may start lose their original color, not to mention weaken.
Also, don't expose the leather bands to lotions, perfumes, skin creams, and excess water.
How to Clean Fitbit Charging Contacts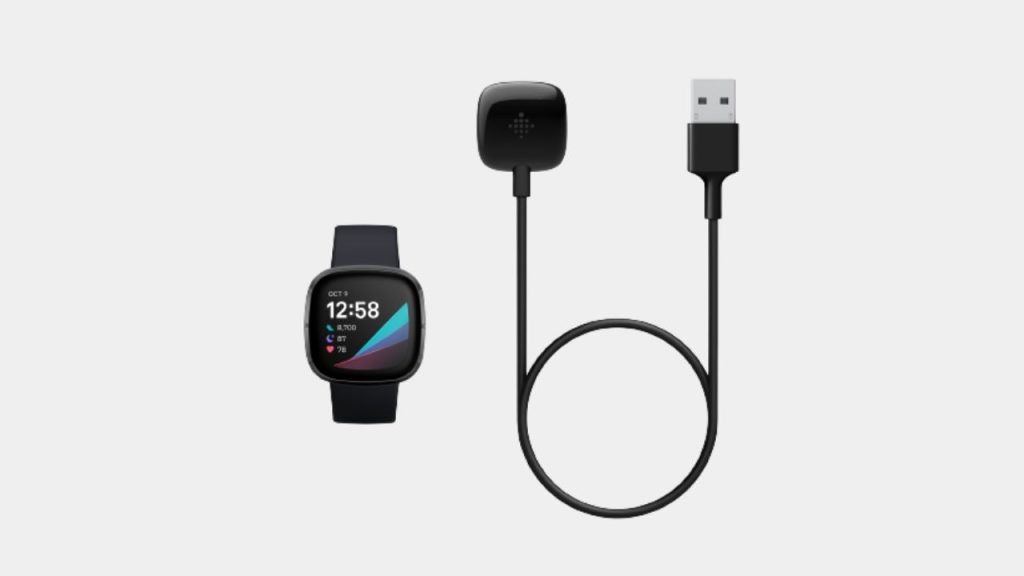 To clean your Fitbit's charging contacts:
Start by gently scrubbing the charging section with a soft toothbrush that won't interfere with the plating of the charge system.
Wet the port with rubbing alcohol.
Gently rub the area once more.
Continue rubbing the port until the plates get their goldish look.
I suggest that you use the same procedure to clean the charger's end that attaches to the watch's charging contact. 
Frequently Asked Questions
1. How Do You Clean a Fitbit Without Rubbing Alcohol?
You can use water mixed with a soap-free solution like Cetaphil. Dip a soft bristle brush into the water and gently scrub off the stains and oils.
2. How Often Should I Clean My Fitbit Tracker or Watch?
Clean your Fitbit as often as you can.
Remember, the device picks up dirt and dust and the bands soak up sweat as you use the tracker or the smartwatch. But the last thing you want to stand is the odor from a mix of dirt and sweat.
Consider wiping the Fitbit clean each time you complete a workout. Also, you might want to consider deep cleaning the bands at least once a month, especially the ones made of leather.
3. How Do You Deep Clean a Fitbit Band?
If you want to deep clean your fitness tracker or smartwatch bands, use clean water with a soap-free solution (preferably Cetaphil) instead of rubbing alcohol.
You should detach the watch from the bands to minimize the chances of damage while deep cleaning.
Closing Thoughts
If there's one thing that's for sure, it's that your Fitbit fitness tracker or smartwatch will pick up dirt and sweat and create a perfect breeding ground for background.
Leave the watch uncleaned for a long time, and the bacteria will not only produce odor perhaps eight time worse the foul smell from a toilet seat, but also lead to a possible skin irritation.
Clean your watch at least twice a day and you never have to worry about any of these.
And given that I've shown you how to clean a Fitbit, its bands, and its charger, the whole process shouldn't take you more than 10 minutes of your time.