Founded in March 2007, Fitbit is now a household name in a market filled with brands that try to beat each other down to dust. But what is a Fitbit, how does it work, and what can it do?
In this guide, I go in-depth on Fitbit fitness trackers and smartwatches.
And to be clear, I've simplified this guide to present only the most important information to help you understand Fitbit a lot better – especially if you're new to the brand.
Let's get started.
What is a Fitbit?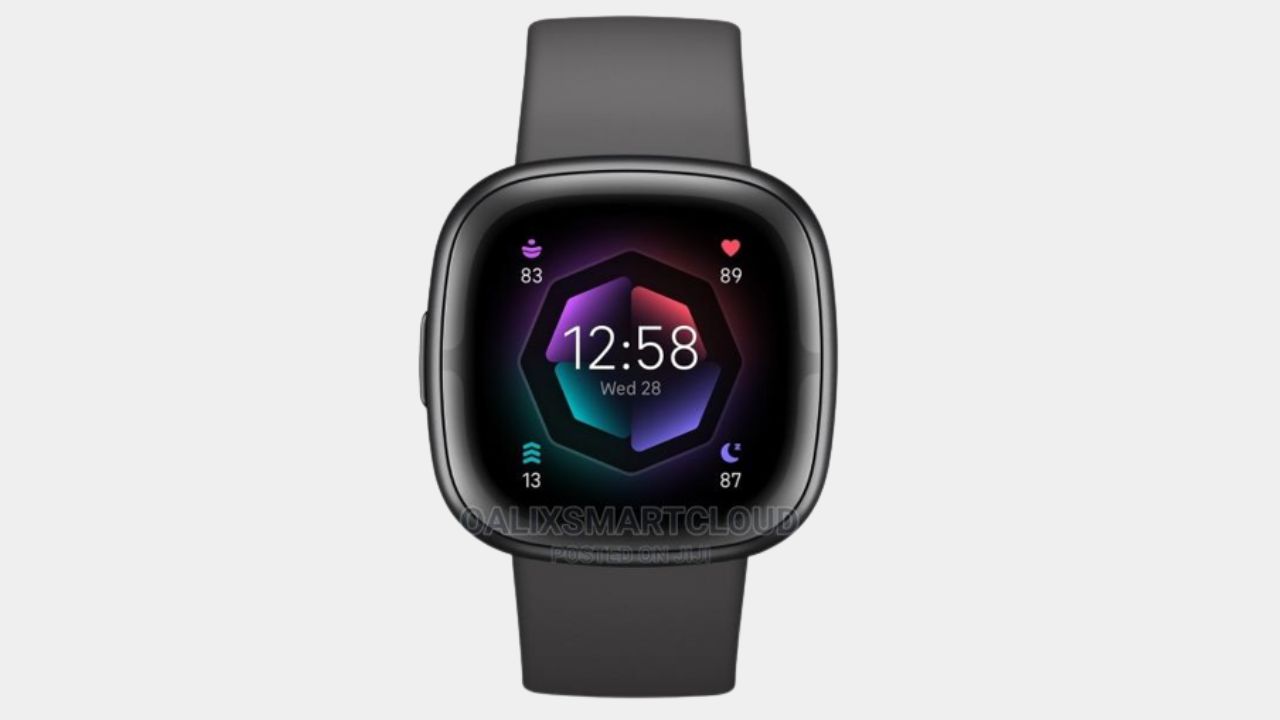 Fitbit is a wearable brand that designs fitness tracker and smartwatches.
The brand's collection include Sense and Versa series for smartwatches and Ace, Inspire, and Charge series for fitness trackers.
From what I understand, Fitbit continues to invest in technologies that make its new releases better than the last.
How Does a Fitbit Work?
Fitbit devices have revolutionized from simple pedometers to advanced wearables. Now they can do just about anything a smartphone can do.
But how does the Fitbit wearable work in the first place?
Well, it comes with a nicely turned algorithm that monitors unique movement patterns. And these patterns are supposed to be heavy enough to satisfy the set threshold of the algorithm.
For example: 
Fitbit knows you're asleep if you fail to move for about an hour. The device simply combines movements and heart rate patterns to check for stillness, which equates to sleep.
The fitness tracker or smartwatch uses a 3-axis accelerometer to determine how many steps you take and the number of floors you climb.
What Can You Do With a Fitbit Do?
One thing that stands out to me is how versatile the brand is in terms of what its smartwatches and fitness trackers can do.
From smart notifications and contactless payments to health and fitness tracking to workout customization, Fitbit offers more than what you get from typical wearable devices.
Here's what it can do:
1. Play Music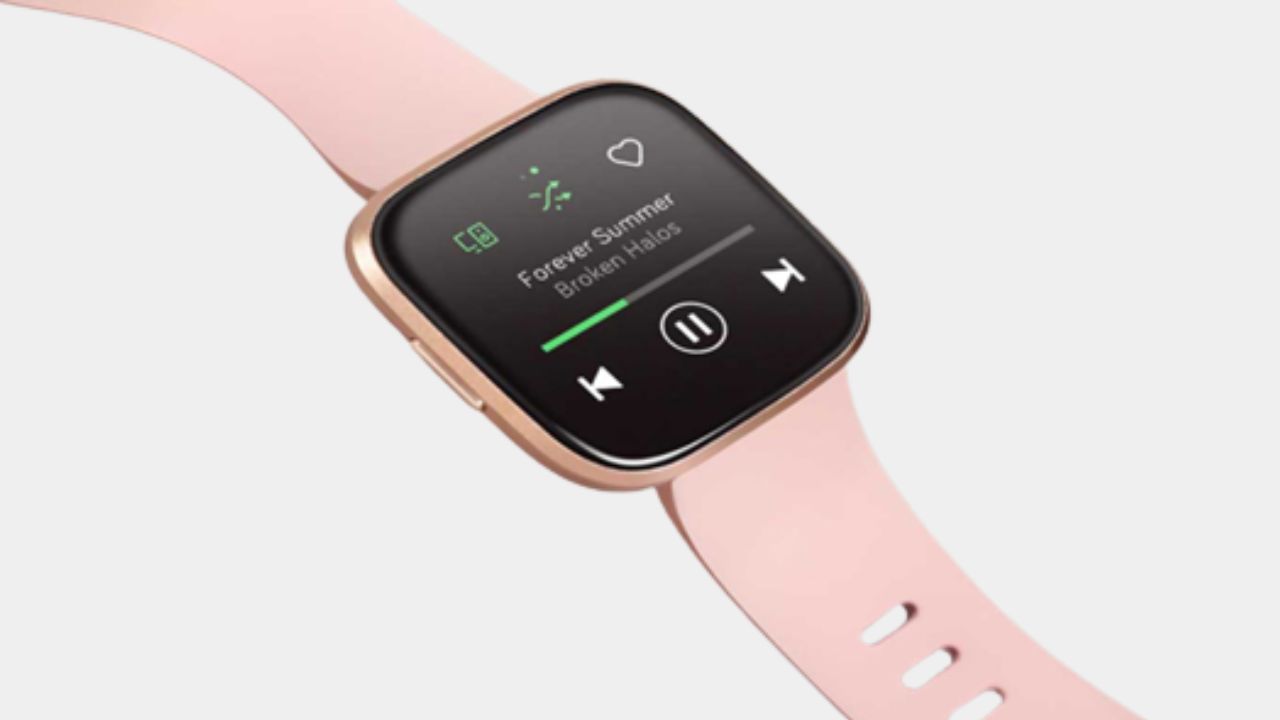 Ten years ago, no one would have thought that music would come to Fitbit.
In fact, there was once a time when playing music on a smartwatch was nothing short of a unicorn.
But as the brand developed its tech, it made it possible for its audience to connect to the internet and stream music from platforms such as Spotify, Pandora, and Deezer.
Some models, such as Versa 2 and Versa 3, have onboarding storage of up to 4 GB on which you can store music to listen to offline.
So go create a music account, build your playlist or podcast, connect wireless headphones or earbuds to the smartwatch, and have a great time.
2. Use the Watch Independently Without a Smartphone
A Fitbit can work without a smartphone, as long as you do the initial set up correctly.
However, do keep in mind that that you can't synchronize data from the watch or tracker to the app without your phone, both of which must in close range of not more than 30 feet apart.
Interestingly, Fitbit doesn't require an active internet connection to work. But Bluetooth must be active to sync data to the app and to connect to wireless accessories such as Airpods and headphones.
3. Swap Watch Faces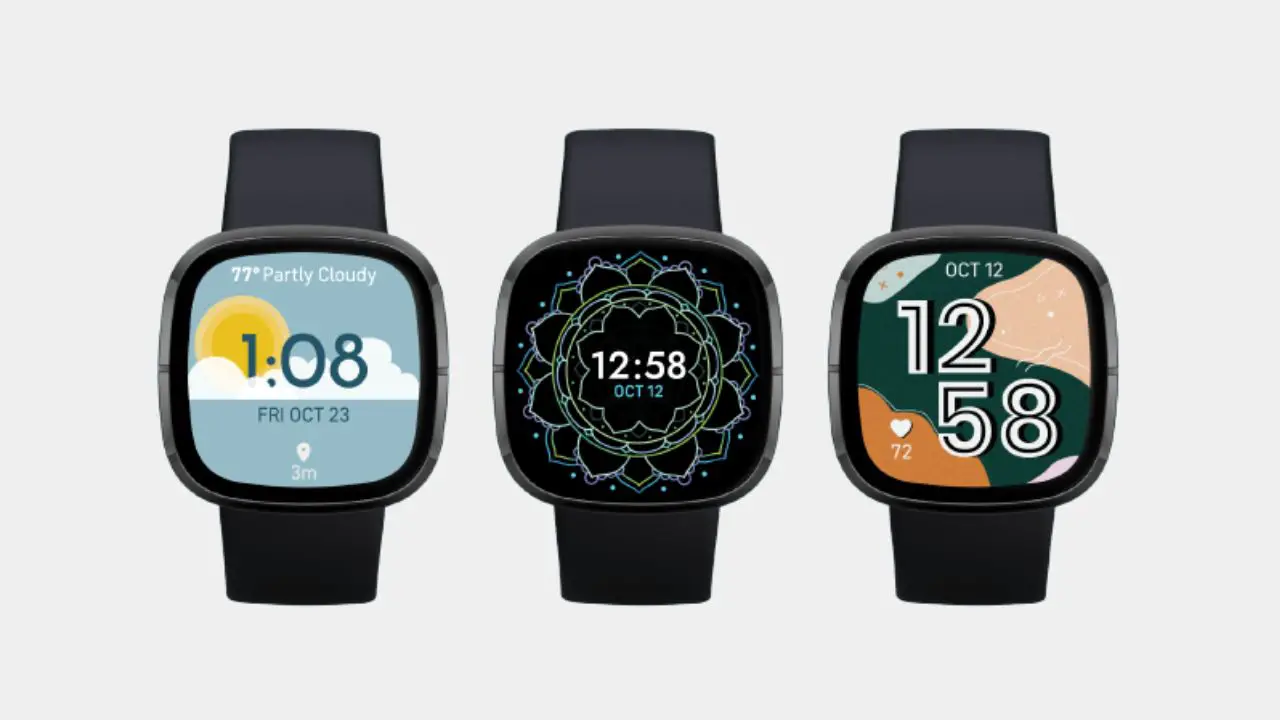 You'll be looking at the Fitbit screen to read time and check stats.
Seriously, you don't want a screen that looks boring to look at. So you should consider customizing the watch face because Fitbit allows you to do so.
Go to your Fitbit account.
Tap Today. 
Go to your profile picture.
Select Device Image.
Tap Clock Face and then All Clocks.
Browse the clock faces and select what impresses you.
Tap Install.
Sync your device for the changes to reflect.
4. Download and Use Apps
You can download third-party apps to Fitbit, as long as those apps are compatible with your fitness tracker or smartwatch.
Some of my favorite examples are:
MyFitnessPal for Fitbit, which gives you access to a huge food and recipe database.
The C25K Trainer, an app built for people who love running.
Spotify app, an incredibly popular one for streaming music online.
Such an app is worth installing because it helps you to develop healthy eating habits without trying so hard.
To install apps on Fitbit:
Ensure your Fitbit is in range with your Android or iOS smartphone. 
Launch the Fitbit app.
Tap Today. 
Select Profile Picture and then  Device Image
Tap Gallery and select the Apps tab.
Browse, tap an app you like, and install.
Note that you can add up to 39 apps to your Fitbit device, and you must have access to the internet to do so.
5. Add Your Own Favorite Workouts
Activity bands like the Inspire and Charge come with up to 6 sports modes. But you don't have to limit yourself to these because you can add your own favorite exercises.
You can even go as far as to add your fitness goals to Fitbit.
For the best results, you do want to make sure you set goals that you can achieve rather than being overambitious.
For example, it makes sense to set your steps goals to 25,000 only if you know you can walk that much per day every day.
6. Send Text Messages and Make Calls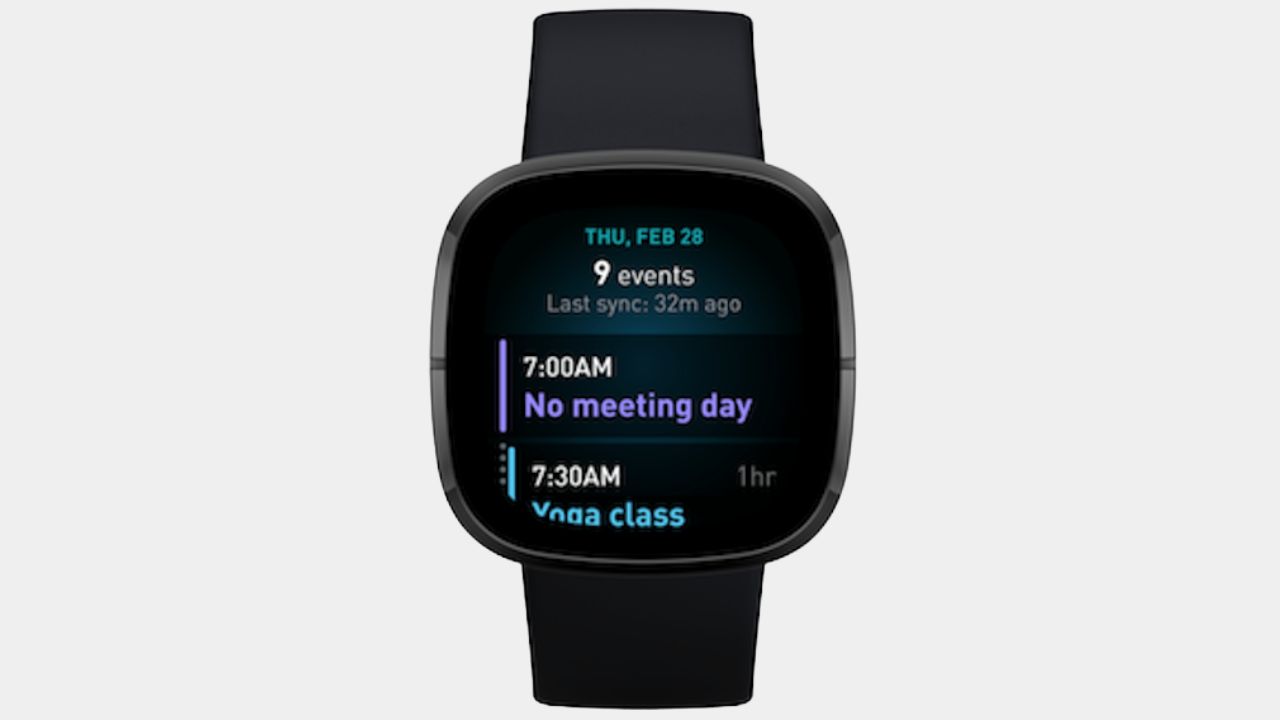 You can respond to texts on Fitbit.
Fitbit Luxe, Sense Series, Charge Series, and Versa Series allow you to use quick replies to send customized messages without reaching out for your smartphone.
Furthermore, some Fitbit devices can answer calls. They feature onboard mic and speaker, which make picking and making calls from your wrist possible. 
You can also connect to external headsets like Airpods to communicate with your callers.
7. Connect to a Wi-Fi Network
A Fitbit can connect to Wi-Fi networks to update apps, install apps from Fitbit Gallery, and download playlists.
However, this feature is only available to Fitbit Versa Lite, Versa 4, and Sense 2.
If you have these models, you'll get a prompt to connect to an existing Wi-Fi network. If you wish to add another network:
Open the Fitbit app and tap "Today".
Go to Profile.
Select your watch title.
Tap Wi-Fi settings.
Select Add Network and follow the on-screen instructions to connect to Wi-Fi.
To switch to a different Wi-Fi network, go to settings. Wait for a few seconds for the list of Wi-Fi networks to load. Select the network you want to connect to, and then tap connect.
Fitbit devices that support Wi-Fi connection can only connect to open, WEP, WPA Personal, and WPA2 personal networks.
8. Try Fitbit Premium and Subscribe If You Love It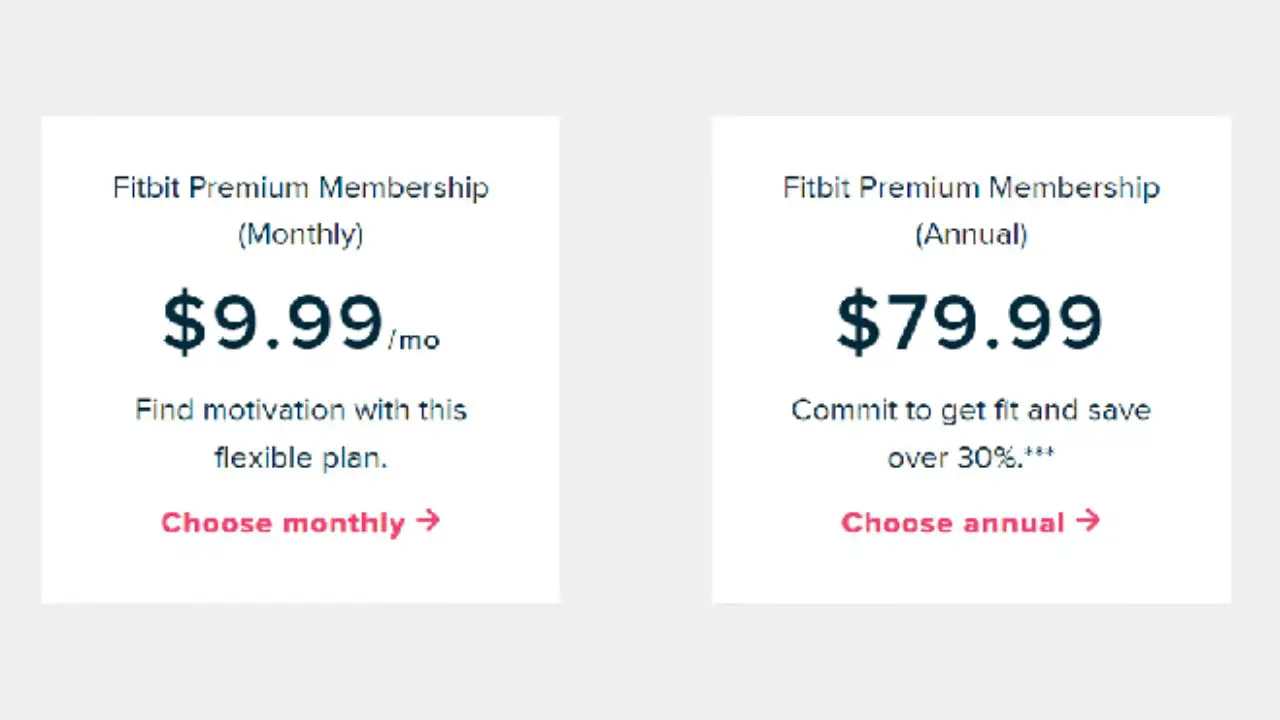 A Fitbit device is free to use after an initial purchase. But there are premium features accessible via the companion app.
But is Fitbit premium worth the money?
The only way to find is to try it out yourself, as this is something to which people have varying opinion.
What's the Best Fitbit on the Market Right Now?
Whether you want to track your health and fitness or you want to benefit from smartwatch feature, here are the best Fitbits to consider:
1. Fitbit Versa 3 Health and Fitness Smartwatch
Fitbit Versa 3 is a smartwatch that boasts of a rich design, comfort on the wrist, performance optimization, a decent battery life, and accuracy in tracking.
In testing, its PurePulse 2.0 gave accurate heartbeat reading and the built-in optical heart rate sensor returned reliable stats. With this information, it's easier to determine the intensity of your workout based on how much stress you put on your muscles.
Versa 3 is the best Fitbit for men who want to benefit from the convenience of voice assistant. Its compatibility with Amazon Alexa and Google Assistant makes operations and conversation much easier.
You can customize notifications, so you never miss important alerts. And the built-in microphone that allows you to answer calls without reaching out to your mobile phone.
What's more?
You're getting a Fitbit that allows you to track your health and fitness, get instant results, and use the data to improve your overall physical being. 
With this, you can monitor your sleep, calculate calories burned, count steps, and even use the onboard GPS to calculate distance and pace.
Pros
Has NFC for contactless payments
Built to track swimming stats such as strokes and laps
It has a bigger and brighter display
You get a decent battery life
Cons
Poor battery runtime in GPS mode
Doesn't have storage for music
2. Fitbit Versa 2 Health and Fitness Smartwatch
Fitbit Versa 2 health and fitness smartwatch already had a waiting audience even before its debut.
In a way, the Versa 2 is a recommended Fitbit for women and men who want to look cool and lead healthy. For the price, you're getting a wearable that can help you to improve the overall quality of your life while being aesthetically appealing at the same time.
For example, the built-in heart rate sensor tracks your heartbeat and displays the result on the screen. The stats let you determine whether to intensify your workouts or go moderate on your choice of exercise.
Other things you can do with the Versa 2 include:
Counting steps
Monitoring blood oxygen level with SpO2 sensor
Using voice assistant
Playing music
Tracking sleep
Monitoring irregular heart rate
Tracking swim workouts
Fitbit Versa 2 doesn't have an on-board GPS, and that's a good and bad thing. Bad for those who don't want to rely on connected GPS to track distance and map routes. Good for those who don't want to save on battery. 
Pros
Cons
The icons are not as impressive
Terrible battery life on GPS mode
3. Fitbit Sense Advanced Smartwatch 
Sense isn't too complicated, which is why it makes a good Fitbit for senior citizens and everyone else in the health and fitness tracking bandwagon.
First, Fitbit Sense has an impressively large display. The screen real estate is bright enough to read even under direct sunlight, and you can even customize the brightness level to optimize visibility.
Second, the smartwatch is easy to customize. Whether you want to change the watch face to something fancy or you want to swap the default bands to add a classy touch, you're welcome to personalize the device to your liking.
For health and fitness tracking, the Fitbit Sense allows you to:
Includes the Fitbit Water Lock to freeze screen and button during swim workouts
Count steps
Monitor your heart rate
Track sleep in stages
Use the GPS mode to map routes, determine pace, and see total distance
Count calories burned
What's more?
The Fitbit Sense includes stress management tools. With EDA, also known as the electrocardiogram sensor, you can know exactly how your body responds to whatever life throws at you.
Pros
You can swim and shower with it.
Keeps  charge for up to 7 days in standard smartwatch mode
It has a brighter screen that you can read even under direct sunlight
Cons
The battery doesn't last long on GPS mode
How Do I Get Started With a Fitbit?
Getting started with a Fitbit smartwatch or fitness tracker is straightforward.
I've put together a Fitbit set up guide to help you get started with the process.
I've simplified this guide so that you get started in under 15 minutes, even if it's your first time to own a fitness tracker or a smartwatch.
Frequently Asked Questions
1. Is There Any Wearable Better than Fitbit?
Honestly, whether or not there is a brand better than Fitbit comes down to personal preference – and opinion.
If you find the latest models expensive or you're interested in a wearable that offer more smartwatch features, you may consider Fitbit alternatives.
2. What is the Difference between Fitbit Smartwatch and Fitness Tracker? 
A Fitbit fitness tracker is a wearable device that lets you monitor your health and fitness throughout the day.
It's simple in design, even at the hardware level. When it comes to functionality, the fitness tracker can track steps, count calories burned, measure heart rate, and even track sleep. 
On the other hand, the smartwatch can track your health and fitness. But it provides additional features that fitness trackers don't have.
Such features include custom notifications, ability to make and answer calls, connecting to third-party apps, and so much more.
Final Thoughts
Fitbit has come a long way since it started.
I still remember the days when Fitbit One and Zip were the biggest hit on the market. And then they become less popular, their market completely overshadowed by more refined models.
Over the years, we've seen the brand revolutionize with technology. And now instead of dealing in just fitness trackers, the brand even has a smartwatch series that gives you more for the money.
I have no idea what the brand will surprise us with next. But I'm certain that the brand is working smart enough to stay at the top of the league in the wearable space.